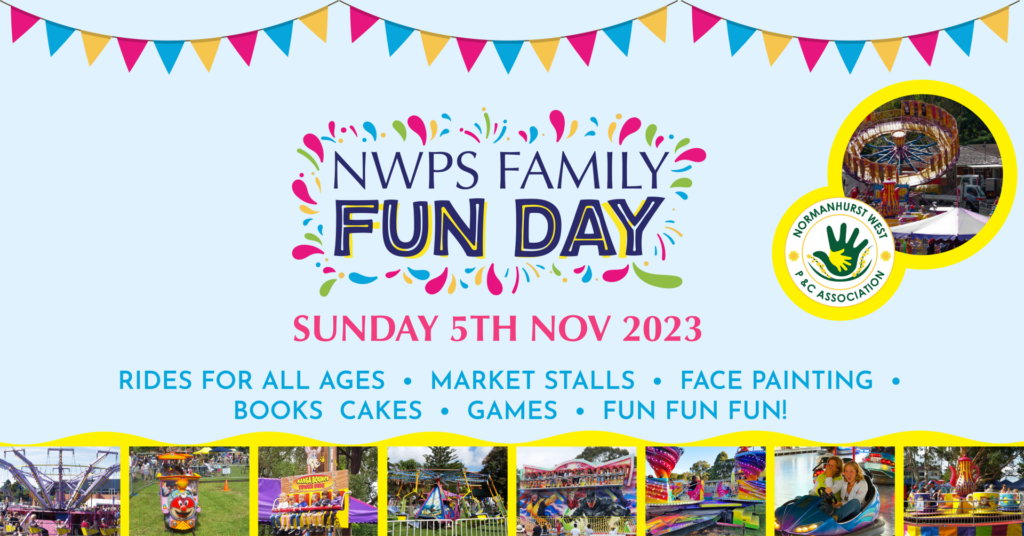 The Main Stage will be packed with entertainment. We will have Dance Groups, our School Bands, Martial Arts and more!
Make sure you stick around for our Raffle. Winners will be drawn at NWPS on Sunday 5th Nov 2023 at approx. 3pm.
Thank you for supporting our school! All proceeds will go to the NWPS P&C.
Time
Activity
10:00am
Official opening of the NWPS Family Fun Day 2023
10:05am
NWPS Training Band,
NWPS Concert Bands,
NWPS Jazz Bands
11:00am
Blue Riff Big Band
11:30am
Dad or Alive Band
12:00pm
NWPS String Ensemble
12:15pm
NWPS Dance Troupe
12:30pm
Action Dance Academy
12:45pm
Boutique Music Theatre
1:00pm
SKM Martial Arts
1:15pm
Avilee Academy of Dance
1:30pm
Infinity Gym Sports & Health
2:05pm
Famous Performing Arts
2:50pm
Raffle and Close
Diamond Sponsor
Platinum Sponsor
Gold Sponsors
Silver Sponsors
Bronze Sponsors