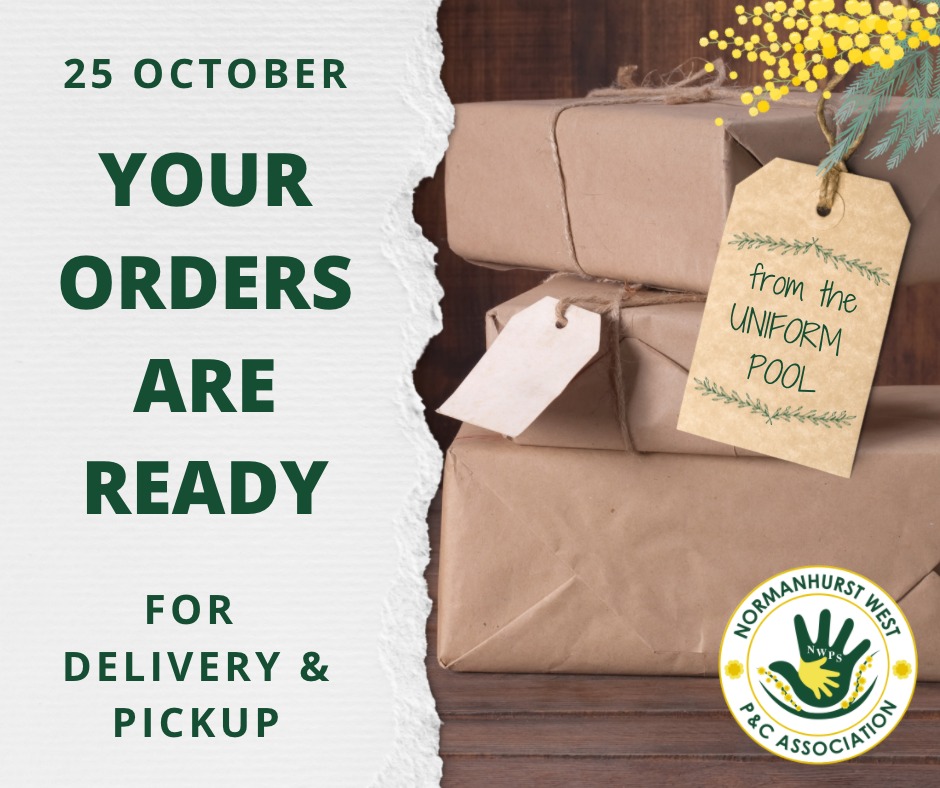 All orders placed by 6pm (25/10/21) have now been processed.
Delivery Option: These will be dropped off over the next 24 hours.
Pick Up Orders: These need to be picked up from Diana's place in Thornleigh (address details sent in an email). Diana will also be in front of the school outside of the office this Friday at school pickup with the uncollected orders to help get them to our families.
Due to the school operating at a Level3+ on the "Road map of return to face to face learning" we are unable to deliver the uniforms to the students via the office. We are continuing to work with the school to support the community the best we can as well as to plan for our new Kindy 2022 students.
Please contact Diana diana@nwpspc.org.au, our Uniform Store Convenor with any Uniform Store questions.