Meet the conductors
We are privileged to have three talented, dedicated and creative conductors to lead our ensembles at Normanhurst West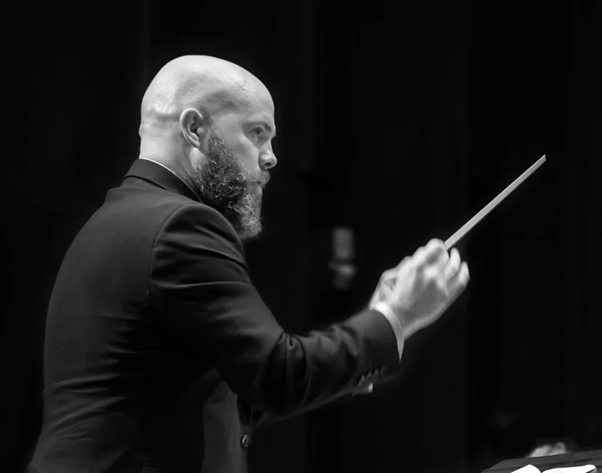 Dave Odams
Music Director
Senior Concert Band, Training Band and Jazz Band
Dave Odams is a multi-instrument brass performer and teacher with over 30 years' experience playing all styles of music – classical, jazz, brass band, big band, orchestra, pop/soul – with proficiency in all brass instruments (trumpet, trombone, euphonium, baritone horn, euphonium, tenor horn, bass trombone, tuba, and sousaphone).
He is also a busy band conductor specialising mainly in primary school band programs including Normanhurst West Public School, Pennant Hills Public School and Hornsby Heights Public School and as an instrumental teacher, he has worked with hundreds of students from many Sydney primary schools and high schools over the past few years. In 2021, Dave was on the AMEB Teachers' Honour Roll for being in the top five in the category of Most Outstanding Private Teacher (Preliminary to G6) for Brass and Percussion.
Aside from teaching and conducting, Dave is heavily involved in creating and managing bands for private and corporate events and arranging and composing music for young bands and ensembles.
Dave began his musical journey by starting on the trombone in 1986 (aged 11) in Mansfield, Notts, England. He quickly progressed through the ABRSM grades and took part in a large range of bands and orchestras in the Nottinghamshire area, branched out to playing the tuba before leaving school, and then moved to London for further study. Playing euphonium, trumpet and sousaphone came later and he spent 16 years in London performing in a huge range of big bands, orchestras, brass ensembles and pop/soul bands. As well as recording and arranging work, he also created his own successful band management company aimed at providing live music for private and corporate events. Dave was in the original 2009 line-up for the jazz/soul/RnB Hackney Colliery Band, with which he performed all over the UK at many festivals and events, and featured on their first album.
​Since moving to Sydney in 2011 with his wife and 2 children, he has concentrated more on teaching than performing, but is still very active with Sydney bands including; The North West Wind Ensemble, The Blue Riff Big Band and his own New Orleans jazz band the Blue Tongue Brass Band.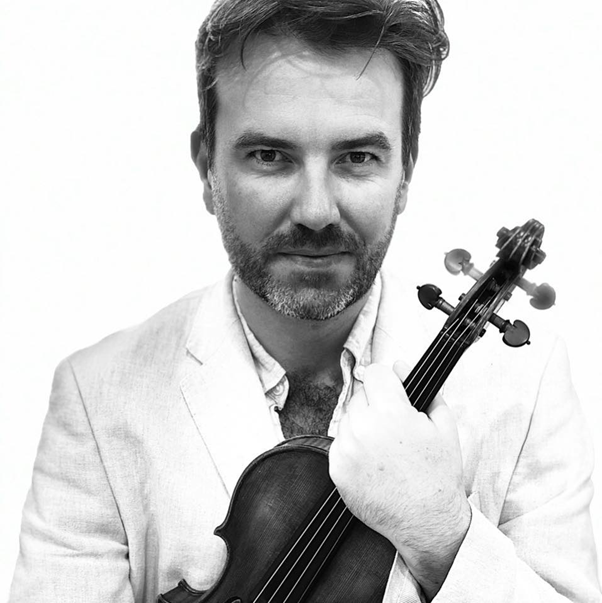 Vov Dylan
Conductor
String Ensemble
Vov Dylan grew up with music in every aspect of his life and had his first paid violin performance at the age of 6. Since then, he has amassed an enormous performance repertoire and is comfortable performing everything from solo Bach and mainstream classical repertoire to folk, gypsy, continental, jazz, Hollywood, broadway, pop, rock, and even disco.
In 2007, when he formed The Palace Orchestra and went on tour across Australia, Vov transitioned from being a support act violinist to a headline entertainer. The show led Vov to be hailed as 'Australia's Answer to Andre Rieu', and helped to establish him as one of his generation's leading instrumental variety performers in Australia.
Vov is a prolific musician, with an impressive suite of recordings to his name. In 2014, he gained the title of World's Fastest Violinist by performing Flight of the Bumblebee in 38.1 seconds – an amazing 22.5 notes per second! He was nominated for Australian Instrumental Entertainer of The Year in 2016, 2017, 2018 and 2019, and his performance business was nominated for Local Business Awards in 2016, 2017 and 2018. In 2022, Elena Kats Chernin's Kismet: Vignettes for Violin and Piano, performed by Vov Dylan and Clemens Leske, was number one on the classical ARIA charts for two weeks running.
Vov teaches students of all levels from beginner to professional, working to pass on his passion for violin to the next generation.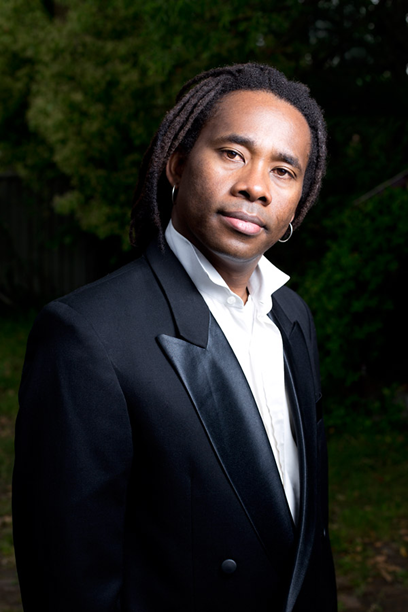 Luis Fernando Madrid
Conductor
Intermediate Concert Band
Luis Fernando Madrid is a pianist with an extensive repertoire of symphonic and operatic works, as well as an established and highly respected conductor in his home country, Colombia. His commitment to music education started in Colombia, where he conducted and taught for more than 15 years, and has continued in Australia, where he has already become a much sought-after conductor for youth orchestras, being invited to return again and again. Alongside his conducting engagements, he is regularly invited to teach at workshops and master classes, instructing the new generation of musicians.
Luis was been awarded the prestigious Colciencias scholarship by the Colombian Government to undertake PhD studies at Sydney Conservatorium of Music, which was awarded in 2022. He also holds a Bachelor of Music Education (Universidad Pedagogica Nacional, Colombia) and a Master of Music in Conducting (University of Sydney). Luis has been the previous recipient of many scholarships, including two scholarships from the University of Sydney and, in 2012, the Colfuturo from Colombia, which enabled him to complete his master's degree at Sydney Conservatorium of Music.
Luis has been fortunate enough to study with many important conductors, including Baldur Brönnimann of the National Symphony Orchestra of Colombia; Eckehard Stier of the Auckland Philharmonia Orchestra; Simon Carrington, founder of the King Singers; Eduardo Diazmuñoz Gomez; and Imre Pallo.
As well as conducting a number of school bands in Sydney, Luis currently conducts the Woollahra Philharmonic Orchestra (WPO). Between 2012 and 2015, he conducted at Northern Rivers Conservatorium, Australia Asia Culture Orchestra, UNSW Medical Orchestra, Sydney Opera Scuola, Sydney Conservatorium Chamber Orchestra, Sydney Conservatorium Symphonic Orchestra, and Young Regional School of Music and Strathfield Symphony Orchestra. In addition, he established the Sydney Virtuosi Orchestra (formerly SRO) and developed a concert series for 2016–2017. Luis has regularly been invited to return to Colombia to conduct their major orchestras, Orquesta Filarmonica de Bogota and Orquesta Sinfonica Nacional de Colombia.