This are the companies which support our P&C by providing funding, sponsoring our fundraising events or even providing license and credits on tools and services.

QuestionPro provides unparalleled insights and just launched enterprise features including Communities, Customer Experience, Workforce and Mobile.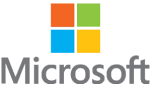 Microsoft Foundation donated Microsoft 365 licenses and Azure credits.

$5 back to NWPS from every sale at the Hornsby Store!!!
Buying your trainers or school shoes at The Athletes Foot? Become a member and link your profile to NWPS – ten every eligible purchase will give $5 back to our school – more details can be found here.
(Although NWPS is not currently listed on their website, we've called to confirm we are on the program for 2022)