This are the companies which support our P&C by providing funding, sponsoring our fundraising events or even providing license and credits on tools and services.

QuestionPro's survey software plays a major role in helping us keep in touch with our volunteer, parents and contributors and other affiliates. Surveying them has helped strengthen our relationship.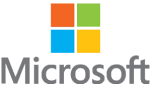 Microsoft Foundation donated Microsoft 365 licenses and Azure credits.