The P&C music program celebrated a return to Music Camp fun in style last weekend, thanks to so many awesome volunteers led by Nicky Woods. The whole music program, from Strings kids in year 1 through to year 6s in the Senior Concert Band, were able to enjoy a weekend of music, connection, teamwork and performance.


Years 3–6 kids also enjoyed an afternoon of fun activities including bush walking, games & activities, Laser Tag in the bush, and Leap of Faith.
Staying overnight was limited to just years 5 and 6 due to COVID restrictions, and whilst some enjoyed late-night outdoor games such as splat and spotlight, others relaxed playing board games or colouring in
The weekend ended with a fantastic outdoor concert for all the band families, with over 90 of our kids playing together as one band, entertaining us all with Smoke on the Water.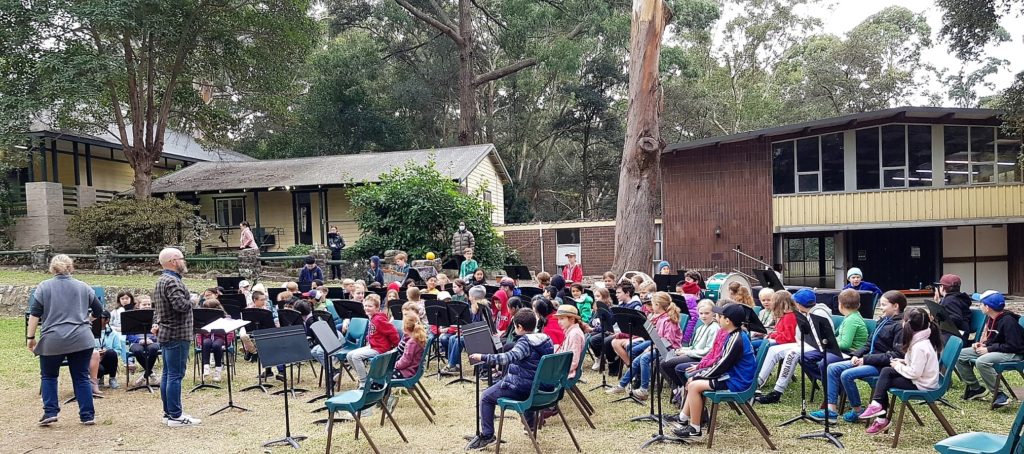 Thank you to everyone involved in the weekend – the camp coordinators, kitchen hands, parent supervisors, truck drivers, instrument roadies, band coordinators, overnight parent supervisors, first aid helpers and more. We can't provide these opportunities for our kids without our wonderful group of volunteers. Thank you!