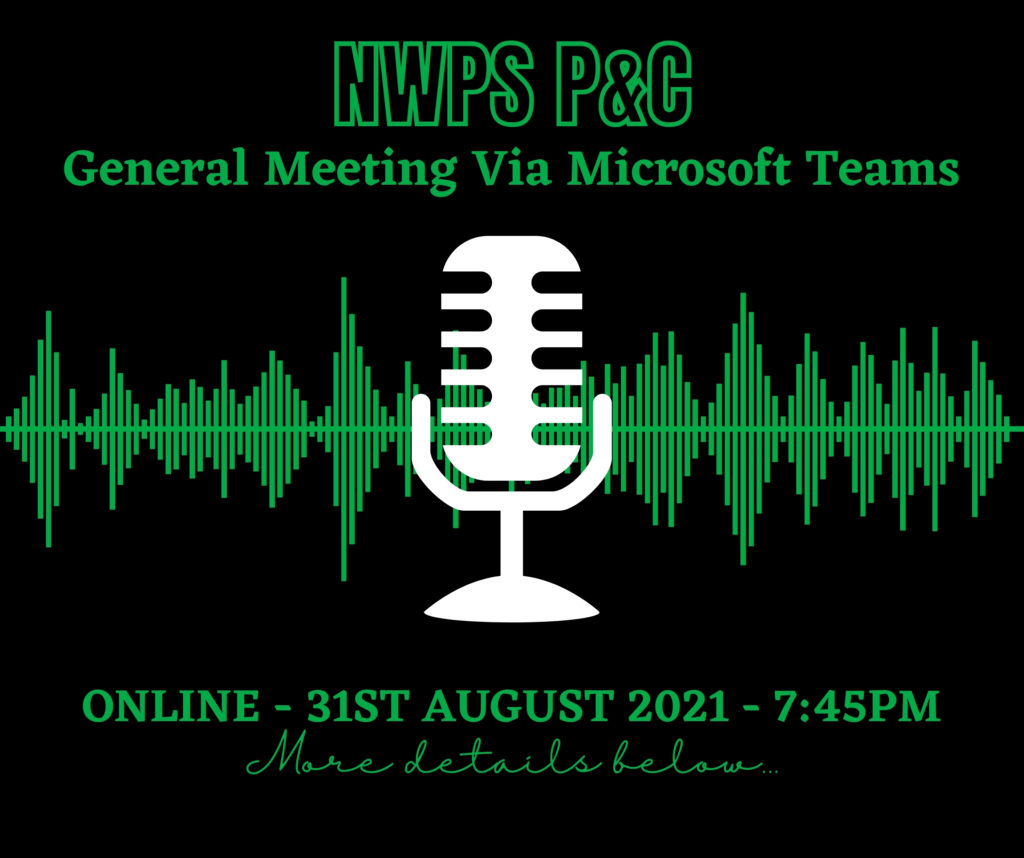 NWPS P&C Association cordially invites you to the virtual General Meeting scheduled on 31st August 2021.
This meeting will be held on Microsoft Teams. In order to ensure that the quorum is maintained throughout the meeting, the Office Bearers need to keep a track of attendees and this is easy when the members provide their name when joining the web app, desktop app or mobile app.
The best experience with Microsoft Teams is with the desktop or mobile app (you can download at https://www.microsoft.com/en-au/microsoft-teams/download-app).
Financial members will be able to vote via Microsoft Teams app (web, desktop or mobile) only and not via audio conference.
Before we can send the Microsoft Teams details, you must RSVP by emailing the NWPS P&C secretary or through our contact us page prior to the meeting. (Link requests for non-financial members will close 30th August 9pm)
Financial members have already been sent the link via email
Thank you and looking forwarding to seeing you all (virtually) on 31st August 2021.
Kind Regards,
NWPS P&C