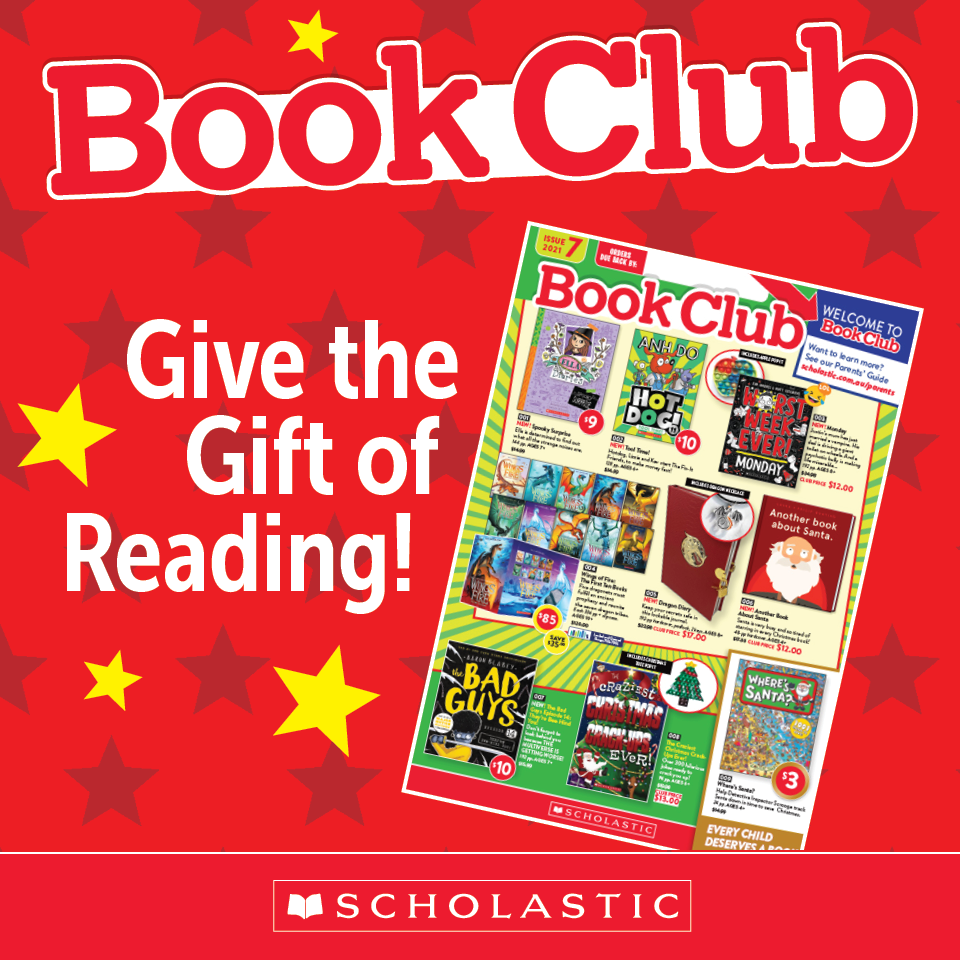 Reading brings a sense of unparalleled joy and ignites a spark of adventure, and Scholastic hopes to light this spark within every child.
At the heart of Scholastic is the unwavering belief that all children should have regular access from a young age to quality, affordable books that they have chosen for themselves. Reading books for pleasure has been proven to play an integral role in a child's success during both their schooling and adult life. It is Scholastic's goal to foster this love of reading and to acknowledge the power of choice when it comes to children genuinely enjoying the books they're reading.
Book Club continues to be the fun and easy way of bringing books into a child's home, giving families an affordable and convenient way to access the best in Australian and international children's literature.
Buy Online Now: https://mybookclubs.scholastic.com.au/Parent/Login.aspx
LAST DAY FOR ORDERS: Monday 15th November 2021.