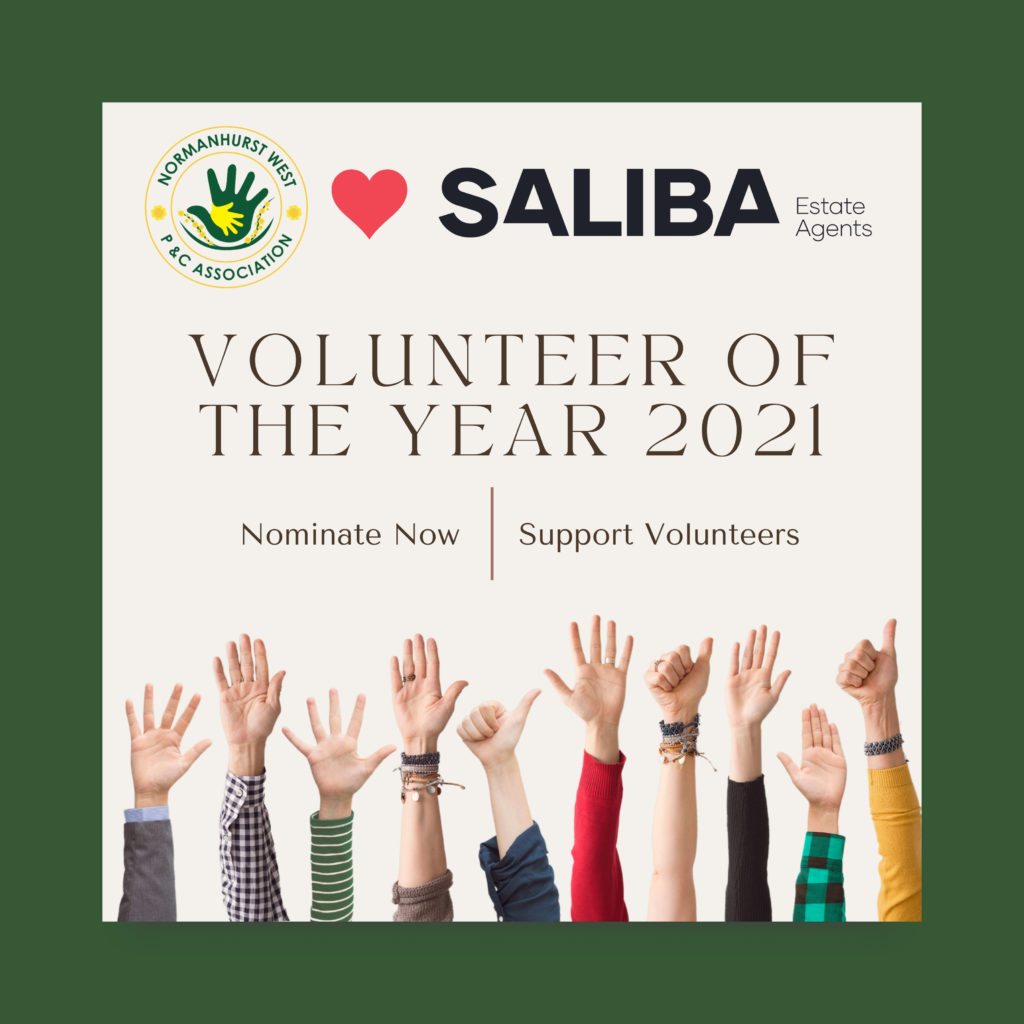 Volunteers are an important part of our school community and we are grateful for each and every one of them. Everyday we see them give their all to help make the school a better place for our children.
We know there are some volunteers in our community who have really gone above and beyond in 2021 and we would like your help to recognise them. We encourage you to nominate a fellow parent/carer who you feel deserves the recognition for what they do.
Exclusive Sponsor

This year, we have been lucky enough to secure exclusive sponsorship of this event by Saliba Estate Agents. The team at Saliba recognise how vital volunteers are to our school and are keen to support us with a generous sponsorship of $500 to celebrate our volunteers.
We are very excited to announce, the winner of the NWPS P&C Volunteer of the Year will win $200, with 3 finalists prizes of $100.
Nominating is easy! Simply let us know who you want to nominate, and why. You can nominate as many parents/carers as you would like.
All nominees will be put forward at the November P&C meeting on Tuesday 14th December to be voted on by those attending. If you would like to nominate more than one person please feel free to do so. (Extended from 23rd November as meeting was postponed).
How to Nominate? 3 Easy Steps
Enter the name of the parent/carer you wish to nominate and why.
Press submit.
The winner will also be eligible to be entered into the P&C Federation Volunteer of the year for 2021 should the competition go ahead.