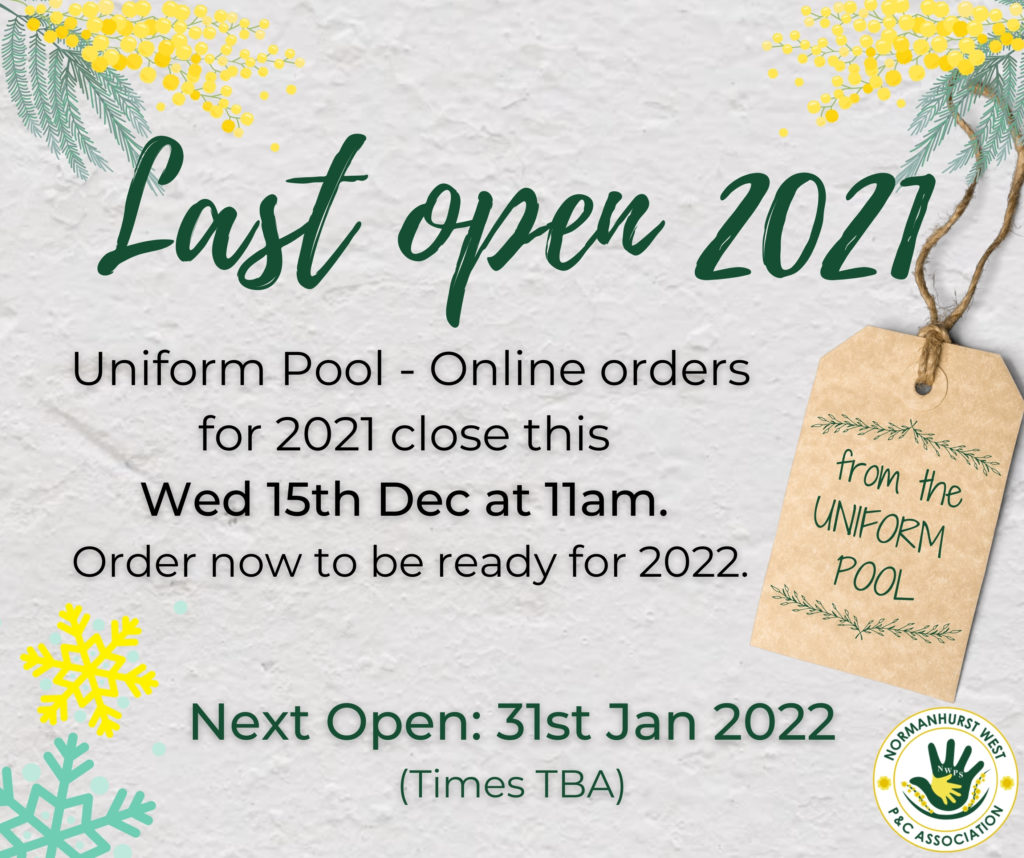 The Uniform pool will be accepting orders up until Wednesday 15th Dec 2021 at 11am for in-class delivery. We suggest you buy now to be prepared for the 2022 school year.
Next open: School Development Day 31st January – Further Details TBA
We would like to thank the school community for your support during these extraordinary times as well as the Uniform Pool for keeping our students dressed and ready for school. We look forward to 2022 bringing reduced restrictions and bringing back our onsite volunteers where you can come have a laugh, meet friends whilst helping your child's school.
Online Store – https://uniform.nwpspc.org.au/
Facebook 2nd Hand Uniform Group – https://www.facebook.com/groups/596953100912308
For more information, please get in touch via the contact us page.