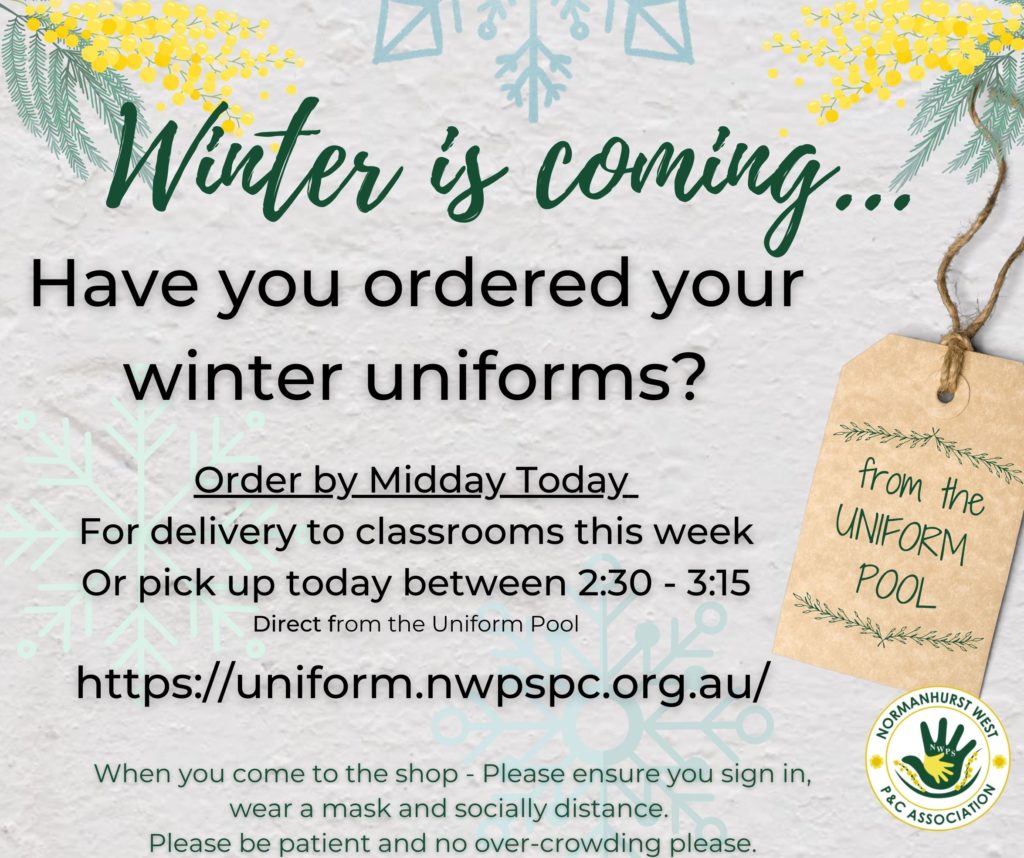 Have you checked your children's winter uniforms?
Please click on https://uniform.nwpspc.org.au/shop/winter-uniform/32 to order your winter uniforms, ready for term 2.
Last Open for Term 1 – Now TUES 5th April 2:30 – 3pm
Due to the Cross Country scheduled on 6th April, we are going to open the Uniform Pool on Tuesday 5th April 2:30 – 3pm. All orders will need to be in by midday for delivery before the end of term.
Opening Term 2
We will be open on the Development Day, Tuesday 26th April 2:30 – 3pm as well as Wednesday 27th April 2:30 – 3:30 pm as normal to accommodate your uniform needs.
Black Stockings – Stock update
Unfortunately Red Robbin, the manufacturer of our wonderful high quality stockings have gone out of business and so we are not able to source them anymore. The team is working hard to find a quality substitute but haven't found one yet. Should we run out, we encourage you to seek the stockings from other suppliers such as Shoes and Sox, Myer, Kmart, Target, Big W etc…
Want to volunteer? Please get in touch and let us know your availability.