Three of our bands participated in the Hornsby North Music Festival today and they all did so well! It was an adjudicated event where each band receives a grade and feedback for the band.
Training Band – High Distinction
Intermediate Concert Band – Distinction
Senior Concert Band – Distinction
Congratulations to all our ensembles, particularly our Training Band who only started their instruments this year. You sounded amazing! Thank you to our Musical Director and TB Conductor, Mr David Odams, and the volunteers who made this day and experience happen.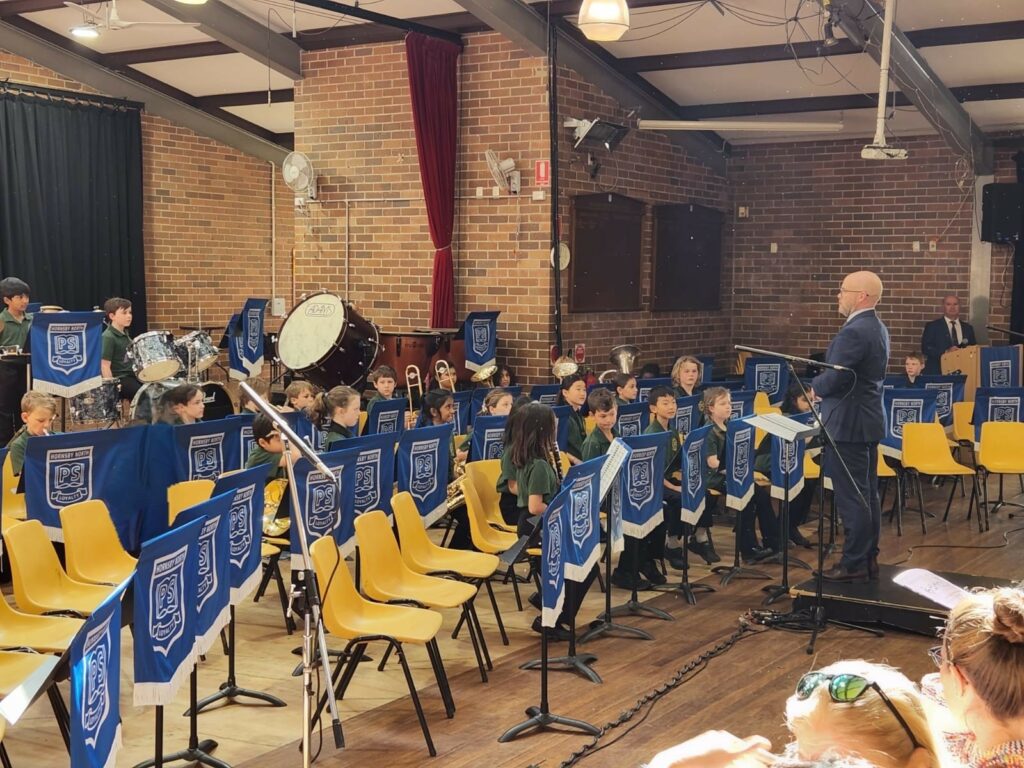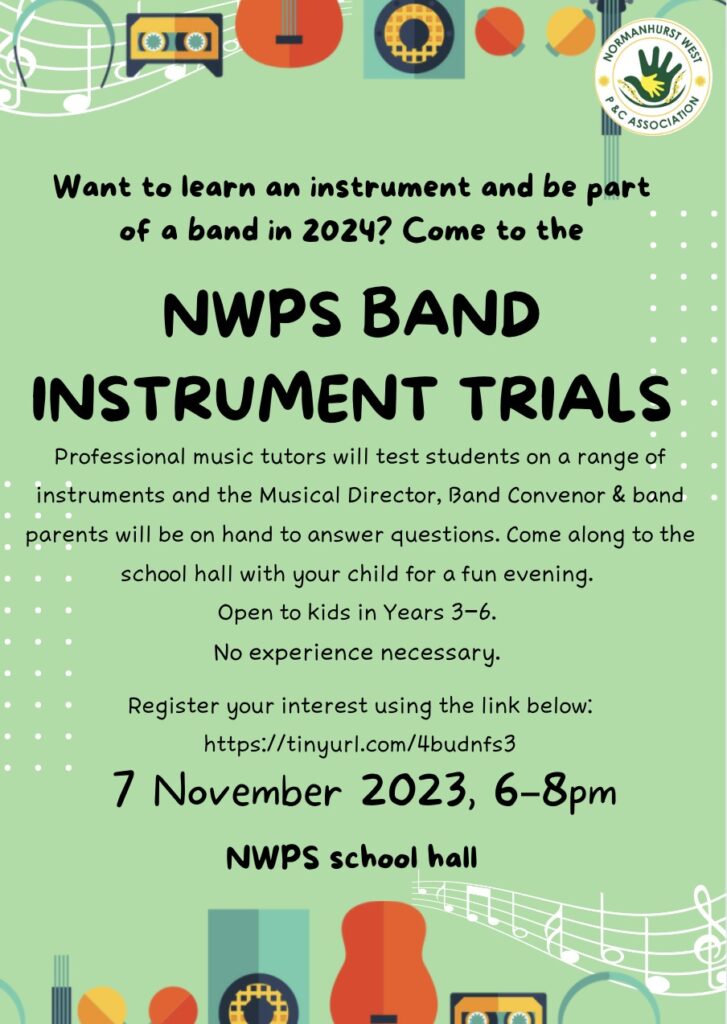 If your child will be in years 3, 4, 5 or 6 in 2024 at NWPS and would like to trial an instrument, please click here