CLICK HERE FOR DELIVERY UPDATES!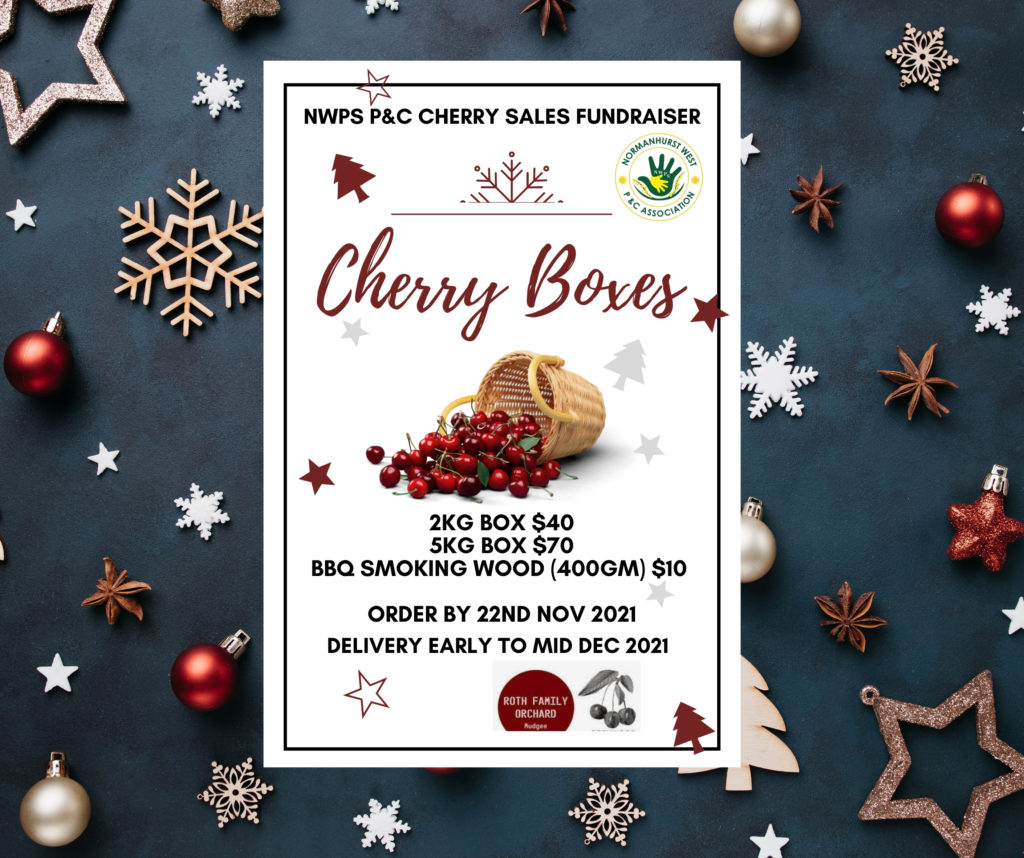 The team at NWPS P&C Fundraising are excited to announce the Second BRAND NEW Christmas Fundraiser!
Fresh cherries picked from Mudgee.
There will be two options available
2kg – $40 p/box
5kg – $75 p/box
BBQ Smoking Chips & Chunks (Cherry Wood) – $10 per bag
Roth Family Orchard is founded in 2007; the rural area has seen themselves hit with drought, bush fires and recently the lack of resources in farming. Roth Family's Orchard cherries are "orchard-grade" which means they are sent and packed in natural mixed sizes but Ingrid the owner has assured that they will never be small and each cherry are naturally sweet and delicious.
Roth Family Orchard handpick their cherries when they're at the peak of their flavour intensity, then rush them to our doorstep. How delightful to know that your recipient will indulge in Australia's finest cherries that have been on the trees just 48 hours beforehand! This would make a great end of year gift; a gift simply overflows with thoughtfulness.
Cherries and Smoking Chips can be ordered through our online store: https://nwpspc.org.au/store/
Please support the NWPS Fundraising Activity by placing your order by 7th December 2021 (EXTENDED!)